Experimental statistics: data being developed
Read more information about these statistics in our methodology section.
The chart shows the percentage of local authority land area represented by titles with an owner address in England, Wales and Northern Ireland.
Overall, UK owner address outwith Scotland titles represented 13.8 % of Scotland's land area.
Percentage of local authority land area in Scotland represented by owner with UK address outwith Scotland as at 31 December 2021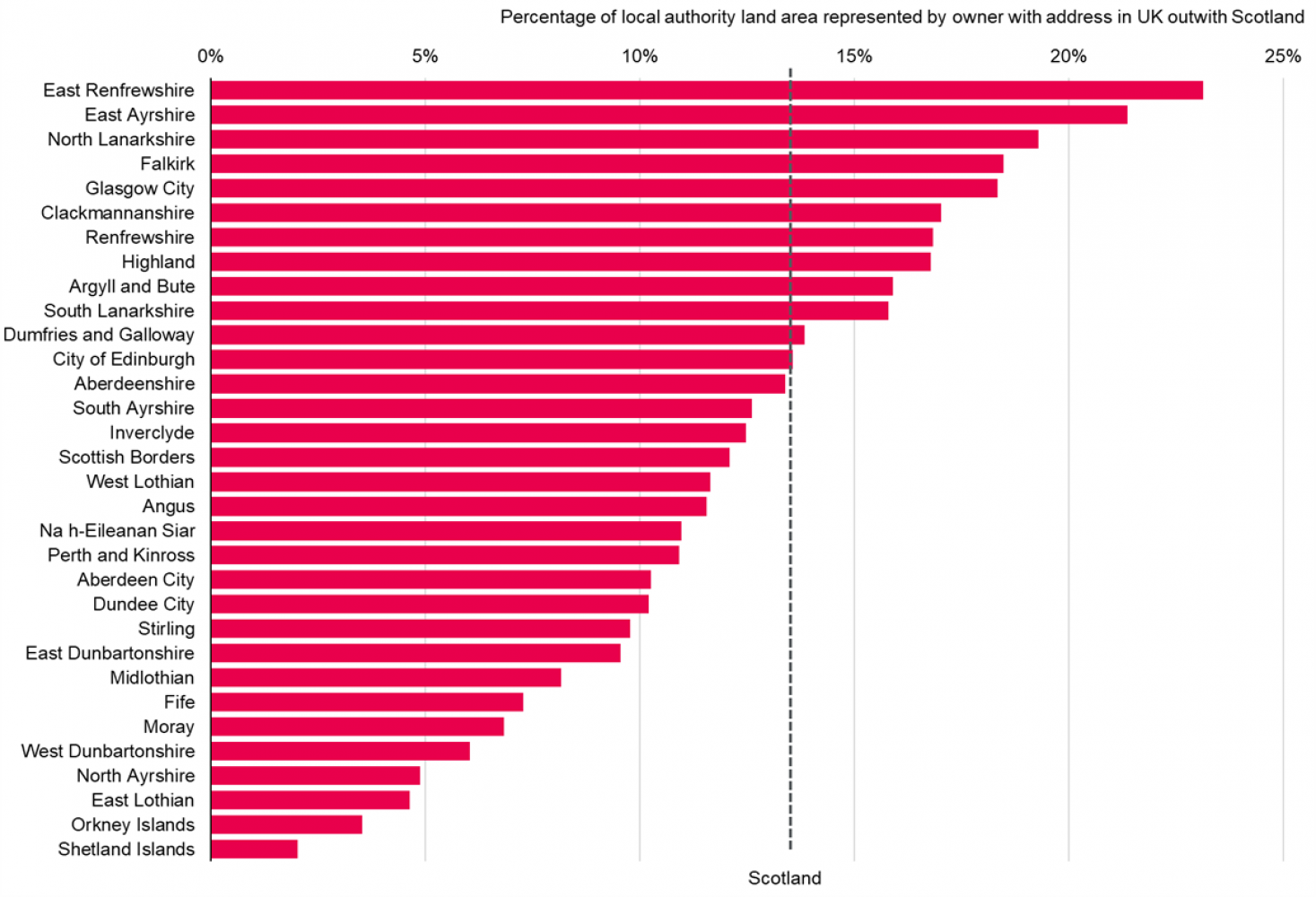 You can download this data from the list of tables.
---