A reference to outwith UK means those titles where the owner's address at the time of registration, was not located in the UK
This section focuses on the 26,953 titles with an owner address outwith the UK.
This map shows where these 26,953 titles are located in Scotland. You can download this data from the list of tables (online table 5).
Titles with an owner address outwith the UK by Local Authority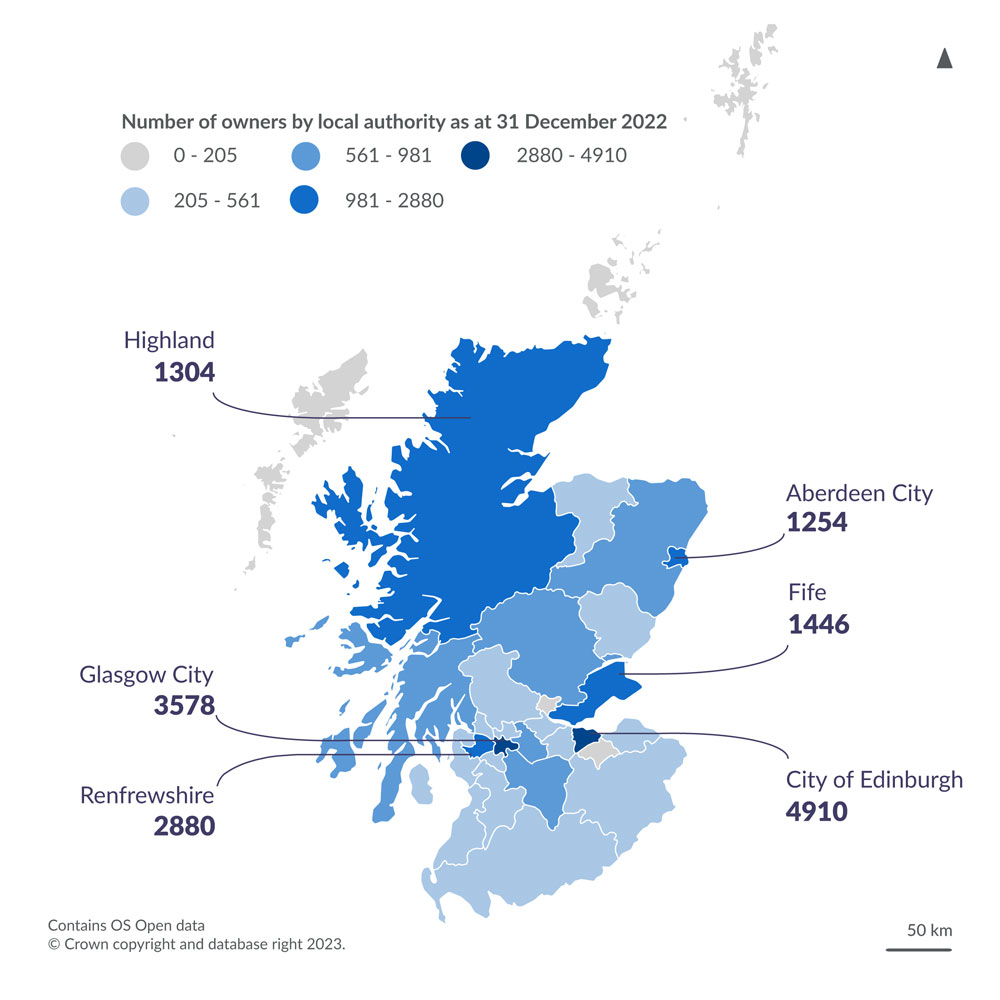 ---