This section looks at titles outwith UK by type of owner and the location of the owner address
The chart below shows that for titles with an owner address outwith the UK:
the majority (84.4% or 22,754 titles) were individuals (i.e. one or more natural persons)
limited companies accounted for for 11.1% (2,999 titles)
trustees and limited partnerships accounted for 3.0% (802 titles)
1.5% (398 titles) had a combination of owner types
It is not possible to determine whether the reasons for owning or leasing property or land in Scotland is due to the intention to immigrate, or for other purposes such as second or holiday homes, accommodation for family members studying or working in Scotland, or as investments.
This chart shows the owner in around four out of every five outwith UK titles was an individual (online table 2).
Percentage of titles with owner address outwith UK by type of owner as at 31 December 2022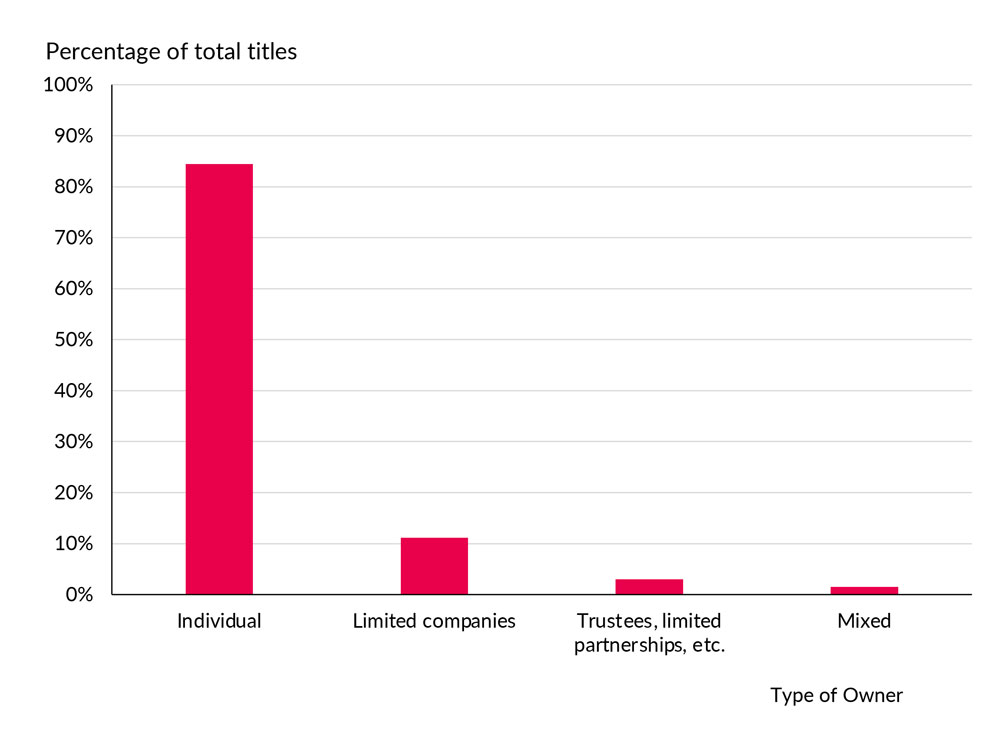 This map highlights 14 of the top 20 locations of owner addresses for outwith UK titles in Europe and Asia and the volume of titles at each of these locations.
The remaining locations were:
United States of America (3,062 titles)
Australia (1,784 titles)
Canada (848 titles)
South Africa (413 titles)
British Virgin Islands (389 titles)
New Zealand (377 titles)
Overall, addresses were classified to 165 locations, excluding the UK (online tables 3 and online table 4).
---
Titles with owner address outwith UK in Europe and Asia as at 31 December 2022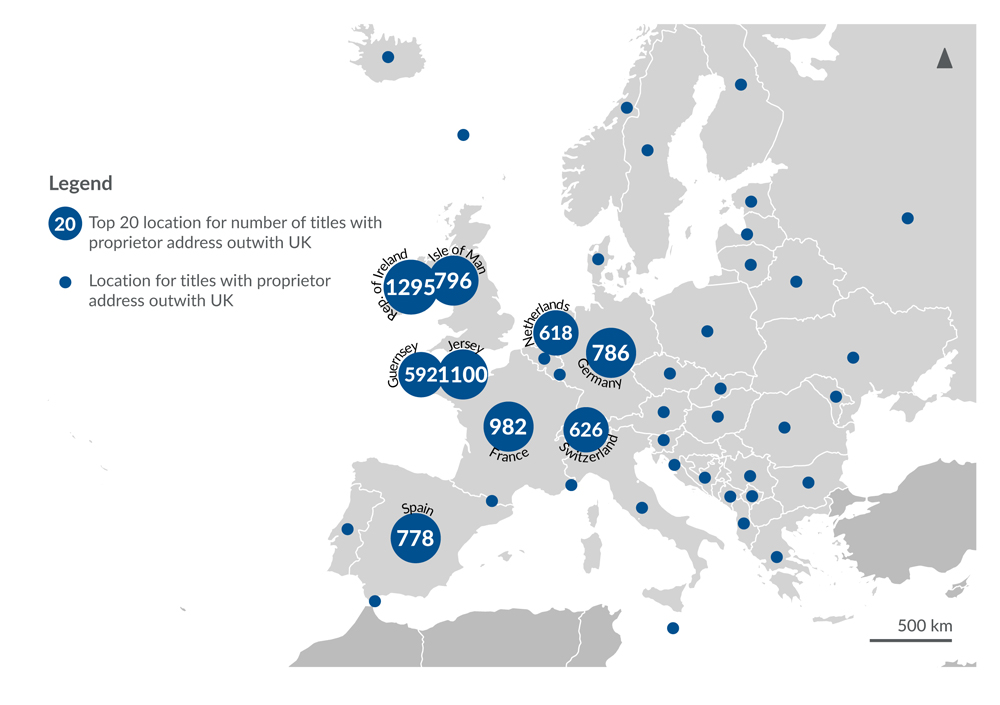 This map shows 5 out of the top 20 locations where owner addresses for outwith UK titles in Asia.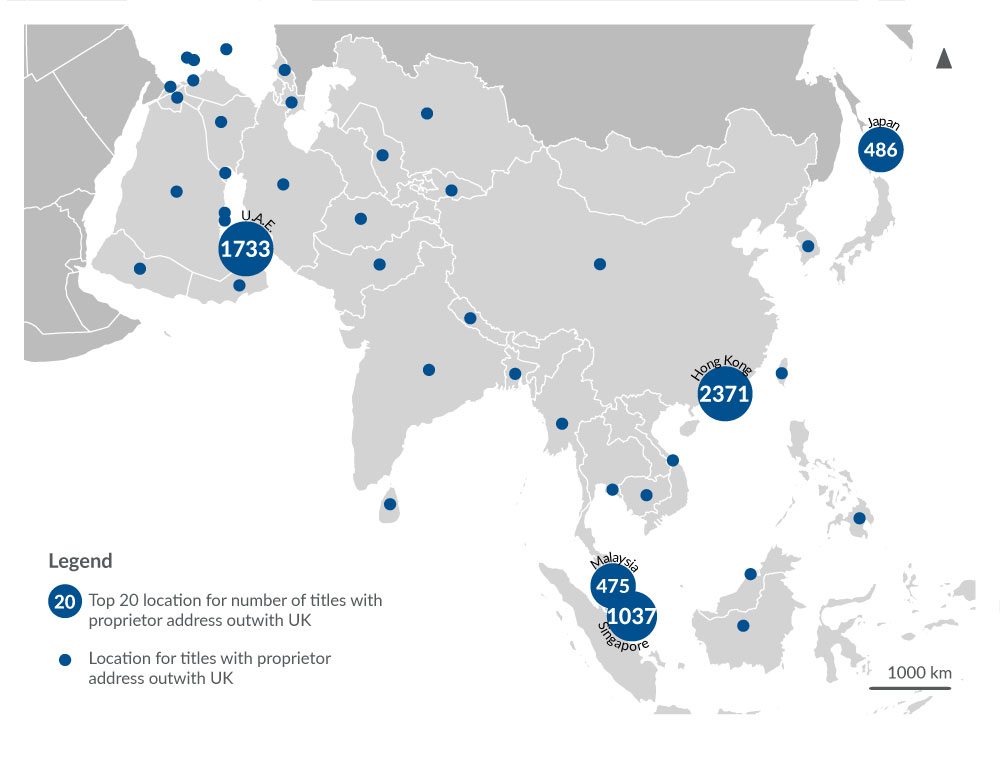 ---
Other key findings for owners outwith the UK by type of owner
Individuals accounted for 80% or more of outwith UK titles in 16 of the top 20 outwith UK locations (country, Crown dependency or overseas territory).
Limited companies were the majority owner type in the remaining 4 countries (Jersey, Isle of Man, British Virgin Islands and Guernsey).
More than half (61%) of all titles owned or leased by companies from outwith the UK were accounted for by these four locations.
Almost all titles with owners from the British Virgin Islands, for example, related to limited companies (92%).
---