We are limited in what outputs we can produce with English, Welsh and Northern Irish data due to the quality of the underlying owner address data
You can read more about the background of data used on UK titles outwith Scotland.
The map shows the number of Scottish titles with a UK owner address outwith Scotland by the regions of England, Wales and Northern Ireland.
For the whole of Scotland:
25% (24,439 titles) of UK owner addresses outwith Scotland were in the London region and 15% (14,957 titles) were in the South East region
Most common regions with UK owner address outwith Scotland as at 31 December 2021
883 titles are not included in this analysis as no region could be identified from the address information provided.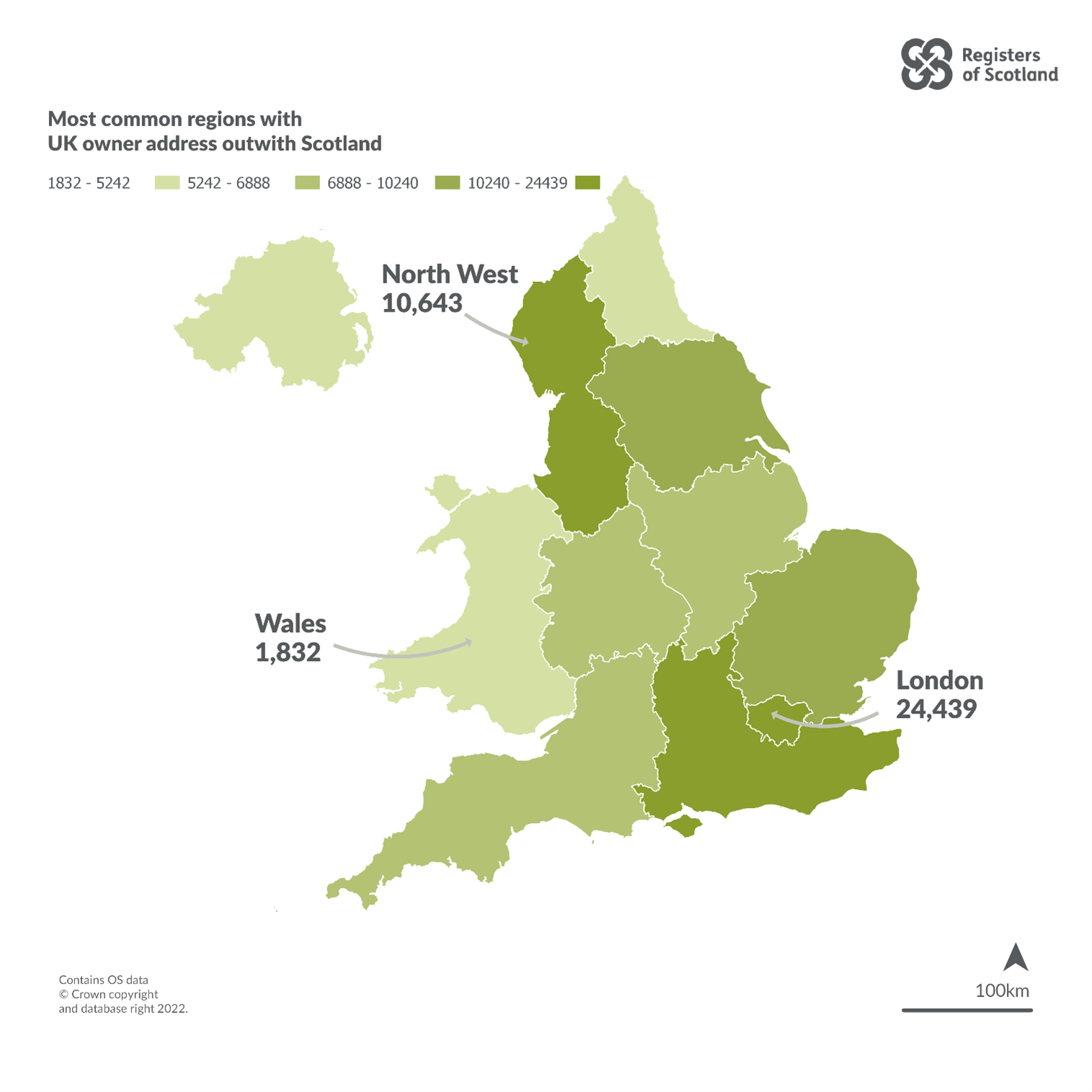 You can download this data from the list of tables.
---