Senior management structure
Published:
29 September 2020
Freedom of information class:
About Registers of Scotland
---
View our current management structure.
Jennifer Henderson, Keeper of the Registers of Scotland and Chief Executive
Jennifer is responsible for leading Registers of Scotland.
She is supported by the executive management team of Billy Harkness, Kenny Crawford and Chris Kerr.
Billy Harkness, Corporate Director
Billy's areas of responsibilities and management leads

| Area of responsibility | Management lead |
| --- | --- |
| Digital | Paul Christie, Head of IT Service / Chris Bowman, Head of IT Development |
| Risk / Information Governance | Aidan Robertson, Head of Risk and Information Governance |
| People and Change | Sharon Wilson, Head of People and Change |
| Procurement, Estates, Business ICT and Sustainability | Euan McGalliard, Head of Procurement and Estates |
Kenny Crawford, Business Development Director
Kenny's areas of responsibilities and management leads

| Area of responsibility | Management lead |
| --- | --- |
| Communications | Nicola Rose-Hughes, Head of Communications and Marketing |
| Customer Experience | Isla MacLeod, Head of Customer Experience |
| User Centred Design | Barry Mullan, Interim Head of Service Design |
| Product Management | Stephanie Brown, Head of Product |
| Delivery | Craig Gardiner, Head of Delivery |
| Data | Alan Howie, Chief Data Officer |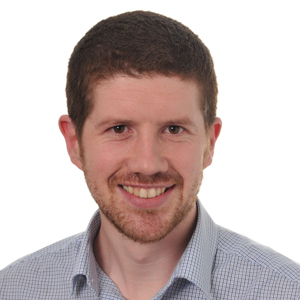 Chris Kerr, Registration and Policy Director and Interim Accountable Officer
Chris' areas of responsibilities and management leads

| Area of responsibility | Management lead |
| --- | --- |
| Legal and Policy | Anne Godfrey, Head of Legal and Policy |
| Current Service | Stevie Simpson, Head of Registration |
| Land Register Completion | Gary Cockburn, Head of Land Register Completion (Registration/Functional Completion) |
| Land Register Completion and Geovation | Nikki Duke, Head of Land Register Completion and Geovation |
| Finance | Helen Bennett, Chief Finance Officer |