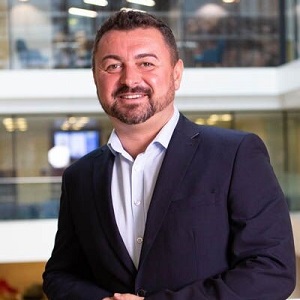 Paul joined the Law Society of Scotland in 2017 as Executive Director of Member Services and Engagement.
He leads a highly skilled and dedicated team that looks after the needs of solicitors and accredited paralegals in Scotland and Scottish solicitors practising in England, Wales and other overseas jurisdictions.
Paul leads LawscotTech, which seeks to drive legaltech innovation in Scotland through global collaboration with technology, academia and the profession.
In January 2019 Paul joined the CBI Scotland Council.
Prior to joining the Law Society of Scotland, Paul was a consultant specialising in leadership and strategy formation within the legal sector.
For nine years, Paul was Director of Services at the Bar Council of England and Wales.
He joined as Head of Member Services to establish its commercial operations and member servicing functions building it into a modern, outward-facing service culture.
Paul had several roles during his time there, including director of the Policy team for nearly a year. Paul was also the architect behind the first legal-specialised Third Party Managed Account (TPMA) in England and Wales, a very early legaltech.
In early 2016 Paul did a tandem skydive to raise funds for the Alzheimer's Society that led him to volunteering as a Fundraising Ambassador for the Alzheimer's Society.
Paul was born in Solihull, England and is an Law graduate from the University of Wolverhampton.